What is Second Chance?
Second Chance is both a student club and a Student Services Program that provides support and resources for formerly incarcerated students. Regardless of how long you were inside, or where you have been in the justice system (prison, jail, juvenile hall, etc.), you will find a home on campus and a place of belonging in Second Chance.
Who qualifies for Second Chance?
Formerly incarcerated students taking any number of credit units or who are in SRJC's GED or non-credit programs or classes.
What does Second Chance provide?
A non-judgmental, supportive environment to help you turn your life around.
Academic, career, and personal counseling from a dedicated SRJC Second Chance counselor.
Weekly club meetings to connect with other Second Chance students committed to maintaining sobriety and building new positive relationships and a community of respect, caring, and support.
Access to free professional expungement (clearing your criminal record) assistance.
Free school supplies including laptop loaners for those in credit classes.
Free refurbished I-phones, Second Chance t-shirts and buttons.
Grants for textbooks, gas and food.
Listserve e-mail announcements to inform you of relevant campus and community events/activities, and resources.
Second Chance scholarships for those who apply and are eligible.
Referral to on-campus and off-campus services and resources to help you succeed.
Letters of support for court, jobs, custody issues, housing, etc. as warranted.
Leadership opportunities to help you build your personal portfolio.
Housing Grants for the Pura Vida Sober Living Environment
Priority 2 Registration 
Why is Education important?
Education is a proven remedy to incarceration and re-incarceration, and to providing financial stability and personal growth and transformation. Wherever you start, the idea of going back to school can be intimidating. It may be years since you set foot in a classroom, and you may have had a negative experience with school in the past. You also may be worried about juggling the responsibilities of a job, school, family, and adjusting to life on the outside. Just know that Second Chance is here to help and support you.
---
How do I get started?
Step 1: Please fill out Intake form linked below:
Step 2:  If you would like to connect directly with Second Chance, please feel free to email us at secondchance@santarosa.edu, or come check out a Second Chance club meeting (info below).
---
SECOND CHANCE CLUB
Second Chance is a club for formerly incarcerated students that have been in jail or prison. Our goal is to help students feel a part of a community that does not judge regardless of where we came from. We want to provide support and help students become successful so they can have hope in having a brighter future. We also have a professional resource that helps Second Chance students with expungement applications for those who qualify.
The club meets every Tuesday 11:30 – 1:00 pm except during semester breaks.
Santa Rosa Junior College, Bertolini Building 2nd floor, Room #4734 
On zoom and in person
---
Club Leaders Contact Info:
Club President: Jason Dorfer, jdorfer@santarosa.edu
ICC Representative
Treasurer: Nick Melanson, nmelanson@bearcubs.santarosa.edu
Vice President: Steven Pettway, 4spway@gmail.com
---
Second Chance at the 2022 Reentry Conference in San Francisco, we went to support Alumni and current Second Chance Students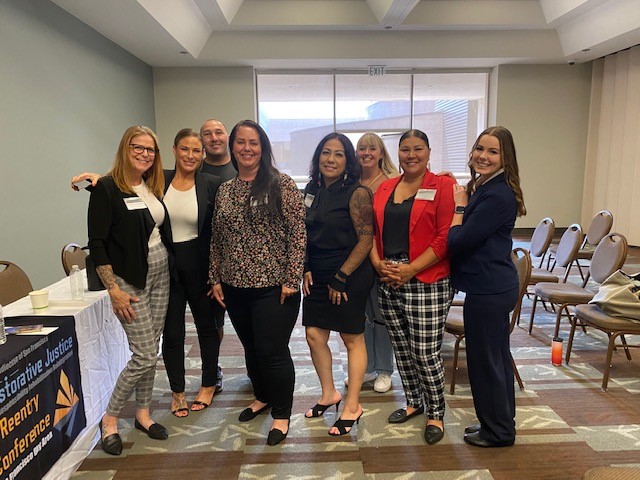 Second Chance Tabling for SRJC Club Day September 14, 2022
Second Chance club partners with the Sonoma County Low Rider Council to put on a Chicano Classic Car Show fundraiser in Summer 2019 to provide scholarships for Second Chance students.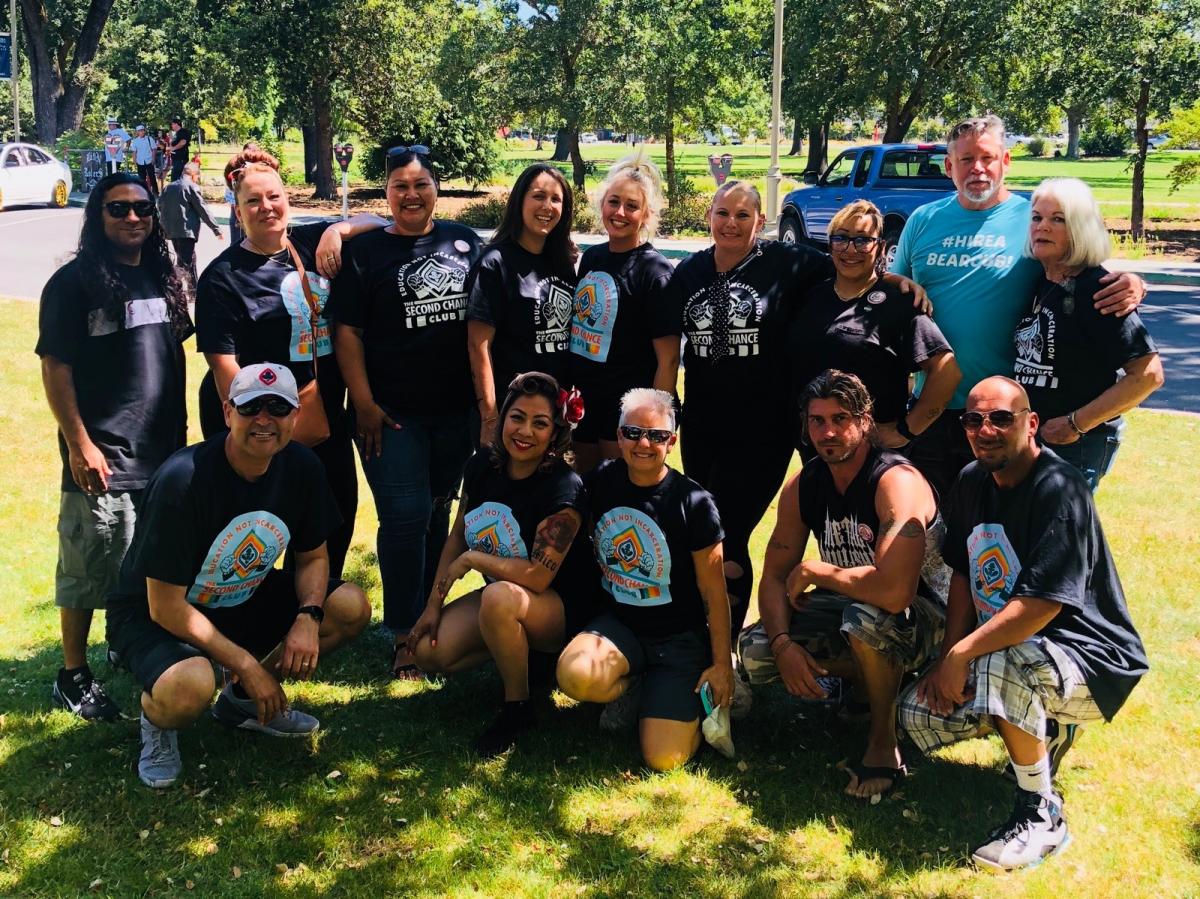 Second Chance goes to Homeboy Industries in Los Angeles:
Eight Second Chance students and four SRJC staff members took a field trip in June 2019 to Homeboy Industries, the largest re-entry from incarceration and gang life in the world. They met with Homeboy founder Father Gregory Boyle, shown in this photo receiving a Second Chance t-shirt.